World Consumer Day: Statement by the Director of the European Consumer Centre of Greece, Ms. Athenas Kontogiannis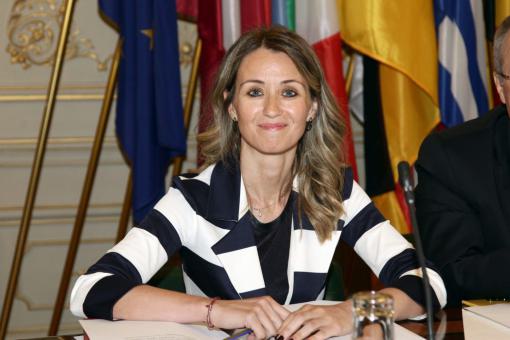 On the occasion of World Consumer Day (March 15), the Deputy Consumer Advocate and Director of the European Consumer Center of Greece, Ms. Athina Kontogianni, made the following statement:
"The goal of continuously informing consumers about their rights and the ways to effectively claim them was also achieved for 2018, as can be seen from the increase in the number of reports submitted both to the Independent Authority "Consumer Advocate" and to the European Center Consumer of Greece".
Especially for the European Consumer Center, since 2014, when it was organized as an administrative agency, until today, there has been a 40% increase in reports, with at least 8 out of 10 cases being resolved in the overwhelming majority in favor of the consumer.
Of these cases, for 2018, 58% concern reports of Greek consumers against European suppliers, while 42% concern reports of other European consumers against Greek suppliers. Greek consumers encountered problems mainly with online stores based in neighboring European countries, with foreign airlines, with counterfeit (monkey) products, but also with subscription services and Multimedia Information Services provided by companies based in Austria, Malta, Italy and Cyprus and resulted in increased charges on mobile phone bills.
It should be pointed out that in 2018 a slight decrease was observed in the number of complaints received by the European Consumer Center of Greece against businesses operating in the narrow tourism sector (hotels, accommodation, restaurants, air and sea transport). Individual issues arose in regional land transport via KTEL, and, individually, in the retail sector.
Finally, it should be noted that in the case of the electronic travel agency that ceased operations in 2018, there was direct intervention by the European Consumer Center of Greece to ensure the refund of money to dozens of consumers, inside and outside Greece, and the smooth transportation to their destination. This is yet another tangible example of the contribution of out-of-court dispute resolution with the reliable and fast procedures of the Consumer Ombudsman and the European Consumer Center in strengthening the confidence of tourists and European consumers, in general, in the Greek market.
Finally, with a view to more effective protection of consumers' rights and to a large extent researching the information brought to its attention by the consumers themselves, the Authority also made horizontal interventions in 2018: recommendations to impose fines for illegal and unfair commercial practices and abusive clauses in the sectors of electronic communications, energy and retail trade but also lawsuits for the protection of consumer health and safety".